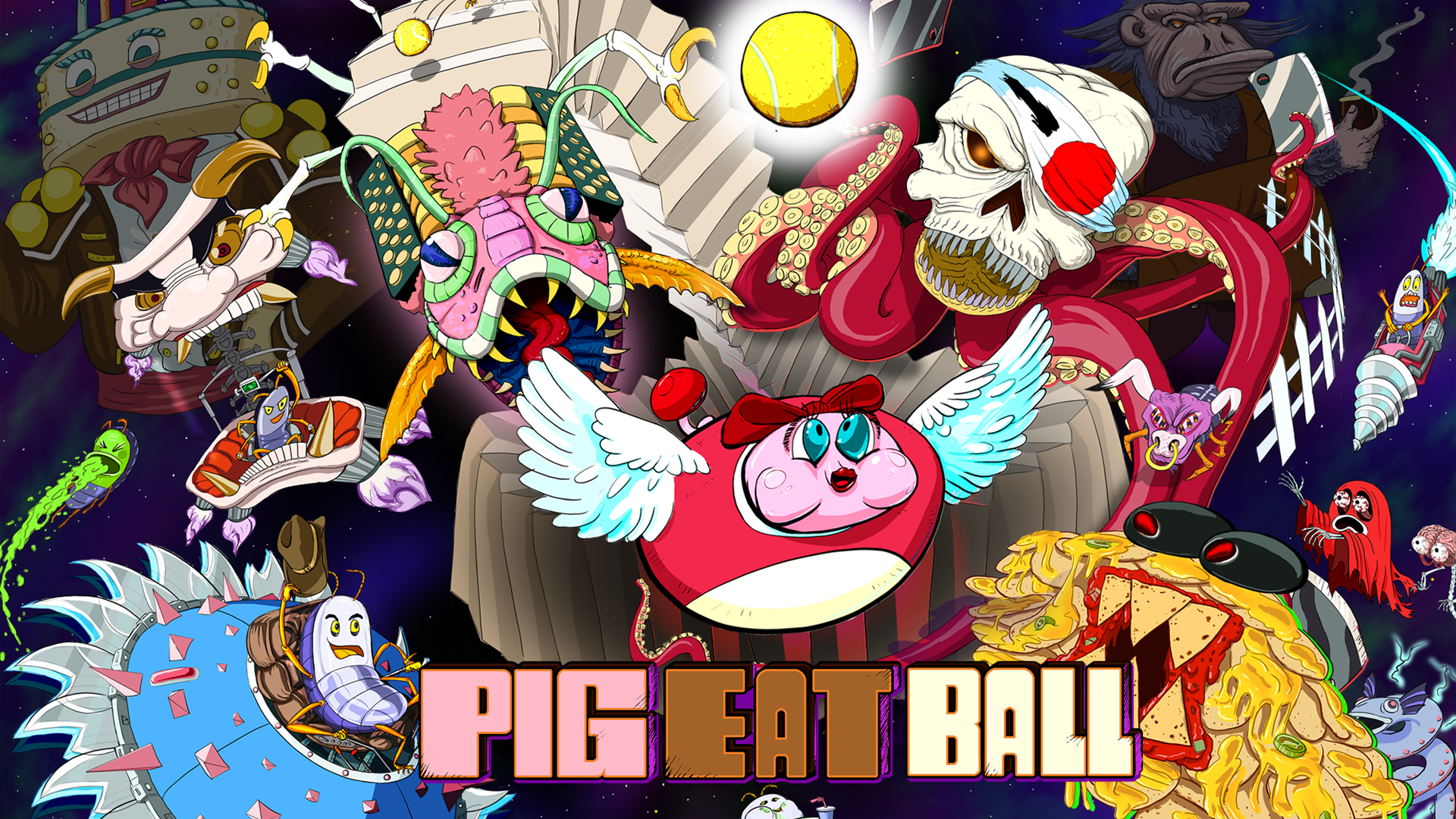 Pig Eat Ball
We're continuing to touch up some late game bugs.
Here's the latest change list. Enjoy!
#2 v1.3.4.0
Fixed bugs and improved situations
* Extra world puzzles added in w2-alpha, w3-beta, and w4-beta to add some more antenna and other powerups.
* Changed limit on powerups to hold to 99, so it's more fun to keep finding them in the overworld puzzles.
* World 5, Ghost dimension time dilation now works properly with game clock.
* Level title fixes for several levels
* King Cake puzzle. W2 Beta puzzle piece has number already existing in Alpha. Correct pieces now added to side quest.
* Add discord button to front, options, and custom levels added graphics.
* Magnet was able to pull balls out of jumping state.
* Keyboard over-world bug. Talk-interact was being triggered by boost key in keyboard mode. Fixed, now uses "close mouth" key.
* Easy mode options improved in General Options menu. Now can set easy mode to "always off".
* Lil Gus: W1 - Gamma. Gives Pearl when completing quest, when he shouldn't
* Some gates that opened Gold Challenge Clams had incorrect pearl counts and opened too early.

Files
PigEatBallWindows1.3.4.3.zip
214 MB
Oct 03, 2018
PigEatBallMac1.3.4.3.zip
231 MB
Oct 03, 2018
PigEatBallLinux1.3.4.3.zip
219 MB
Oct 03, 2018